Your Guide to Starting a Grooming Salon: From Passion to Business
As someone who cares for a pet, you may have observed the increasing need for top-notch dog grooming services. Pet owners are increasingly seeking out experts who can assist in maintaining the optimal appearance and well-being of their beloved companions. This presents an ideal prospect for you to establish a dog grooming business and fulfill this surging demand.
To begin a dog grooming business, it's important to plan ahead and invest in the necessary tools and supplies. Having the right equipment and grooming products is crucial for providing excellent grooming services and ensuring the safety and comfort of the dogs you work with.

Create a detailed business plan for a dog grooming venture
When creating your business plan, make sure to cover the following aspects:
Clearly describe your business and the services you provide.
Analyze your target market and competitors to gain a better understanding.
Develop financial projections and establish a budget.
Formulate effective marketing and promotional strategies.
Define the management structure and outline operational procedures.
Choosing the right operating model
Renting space within an existing salon.
Operating a mobile grooming salon that provides services at the client's location.
Establishing a dog grooming salon at your own residence.
Operating as the sole groomer in your dog grooming salon.
Running a dog grooming salon and renting space to other groomers.
Running a dog grooming salon and hiring additional groomers to join your team.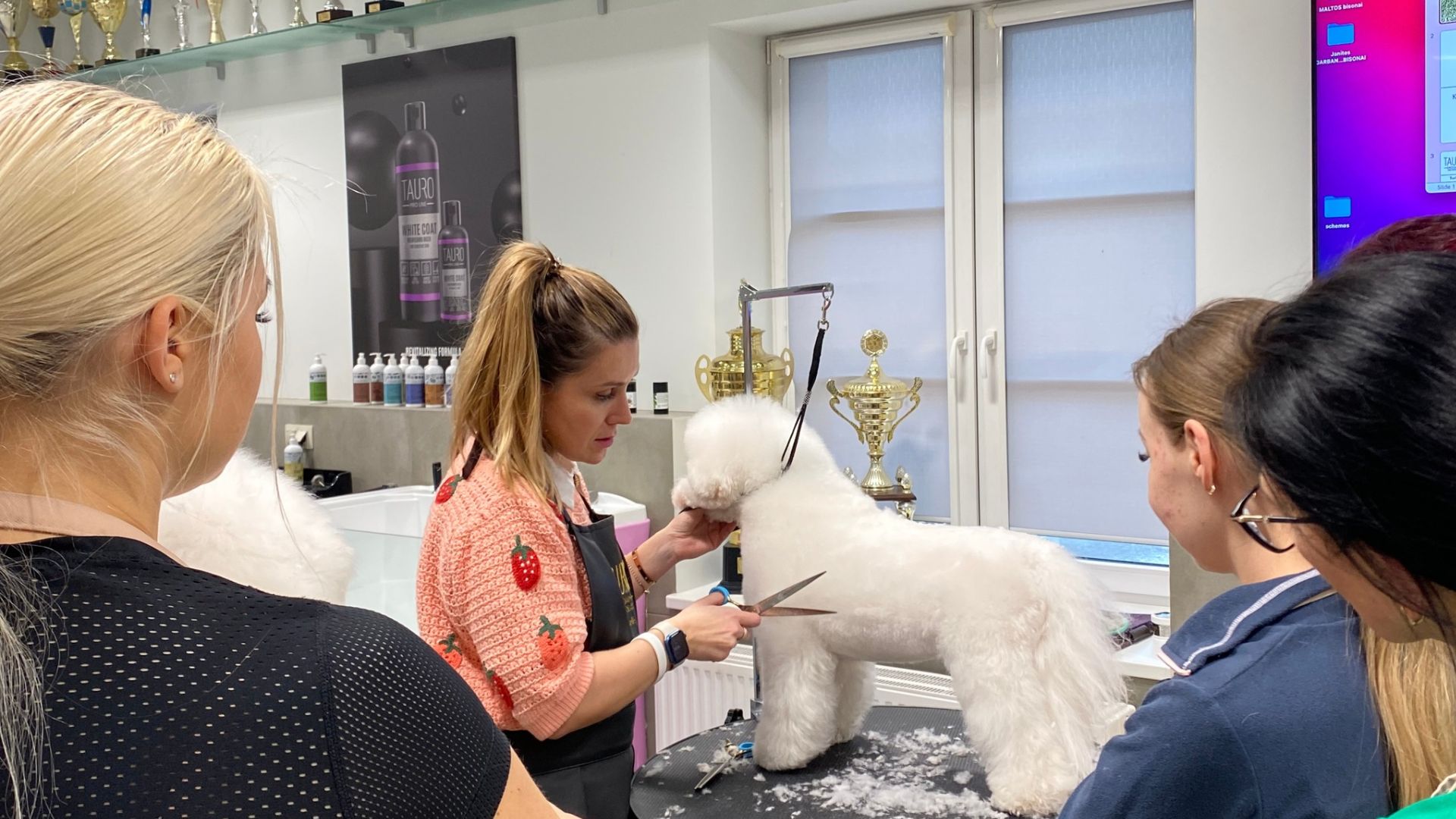 When selecting a location, consider the size and layout carefully. A typical dog grooming business consists of four primary sections: a welcoming lobby area, a kennel or holding space, a bathing area, and grooming space.
Running your business from home can be a cost-effective choice, but there are important factors to take into account. It's crucial to consider that operating a business from home may limit your potential for growth in terms of space and staff. Furthermore, noise from barking dogs could potentially create conflicts with your neighbors. Before deciding to run your business from home, ensure that you are in compliance with the legal requirements and regulations governing home-based businesses.
Mobile dog grooming is becoming increasingly popular as it provides convenience for pet owners and flexibility for business operators. However, running a mobile salon comes with its own unique challenges. These may include dealing with potential equipment issues and factoring in fuel expenses.
Finally, the choice of where to run your dog grooming business will depend on your individual situation, objectives, and financial resources. It is crucial to thoroughly evaluate the advantages and disadvantages of each option before reaching a final decision.

Setting up a business entity
Establishing a business entity is a crucial step in safeguarding yourself from liability and minimizing tax burdens for your dog grooming business. It is advisable to consult with a legal expert to identify the most suitable choice for your particular requirements. Several options are available, including:
Limited Liability Company (LLC): An LLC provides protection against personal liability for the business's financial obligations and legal issues. It combines the characteristics of a corporation with those of a partnership or sole proprietorship and is exclusively available within the United States.
A corporation is a collective of individuals operating as one legal entity. It is considered a distinct legal entity separate from its owners, possessing the capacity to engage in contracts, own assets, and initiate or defend legal actions.
A sole proprietorship is a business that is owned and run by a single person. In this type of business, there are no legal separations between the owner and the business itself. The owner has complete responsibility for all aspects of the business's operations.
Partnership: A partnership is a business that is owned and managed by two or more individuals. The way profits and responsibilities are divided among the partners can vary depending on the partnership agreement.
Selecting the appropriate business entity is crucial because it can greatly impact the financial and legal obligations of your business. It is important to carefully consider the advantages and disadvantages of each option and seek advice from a legal expert to determine the structure that aligns best with your business objectives and requirements.

Get the right insurance, licenses, and permits
The necessary licenses, permits, registrations, and insurance you'll need to start your dog grooming business can vary depending on where you're located. It's important to research and understand the specific requirements for your area before launching your business. Some common registrations at the local, state, and federal levels may include:
Sales tax permit
Employer Identification Number (EIN)
Occupancy permit
General liability insurance is vital if you intend to operate your business either in a salon or from your home. This insurance provides crucial protection against potential issues such as dog bites or accidents where pet parents might slip and get injured. In the case of a mobile grooming business, you may need to consider adding an additional policy to your personal auto insurance since standard personal auto policies generally exclude coverage for commercial activities.
It is crucial to ensure that you have obtained all the necessary licenses, permits, registrations, and insurance before launching your dog grooming business. This not only safeguards your interests but also ensures that your business operates within the boundaries of the law and protects the well-being of both you and your clients.

Get the necessary dog grooming tools and supplies
Purchasing the appropriate tools and supplies is a vital part of establishing a dog grooming salon. Here are some of the essential items you should consider buying before starting your business: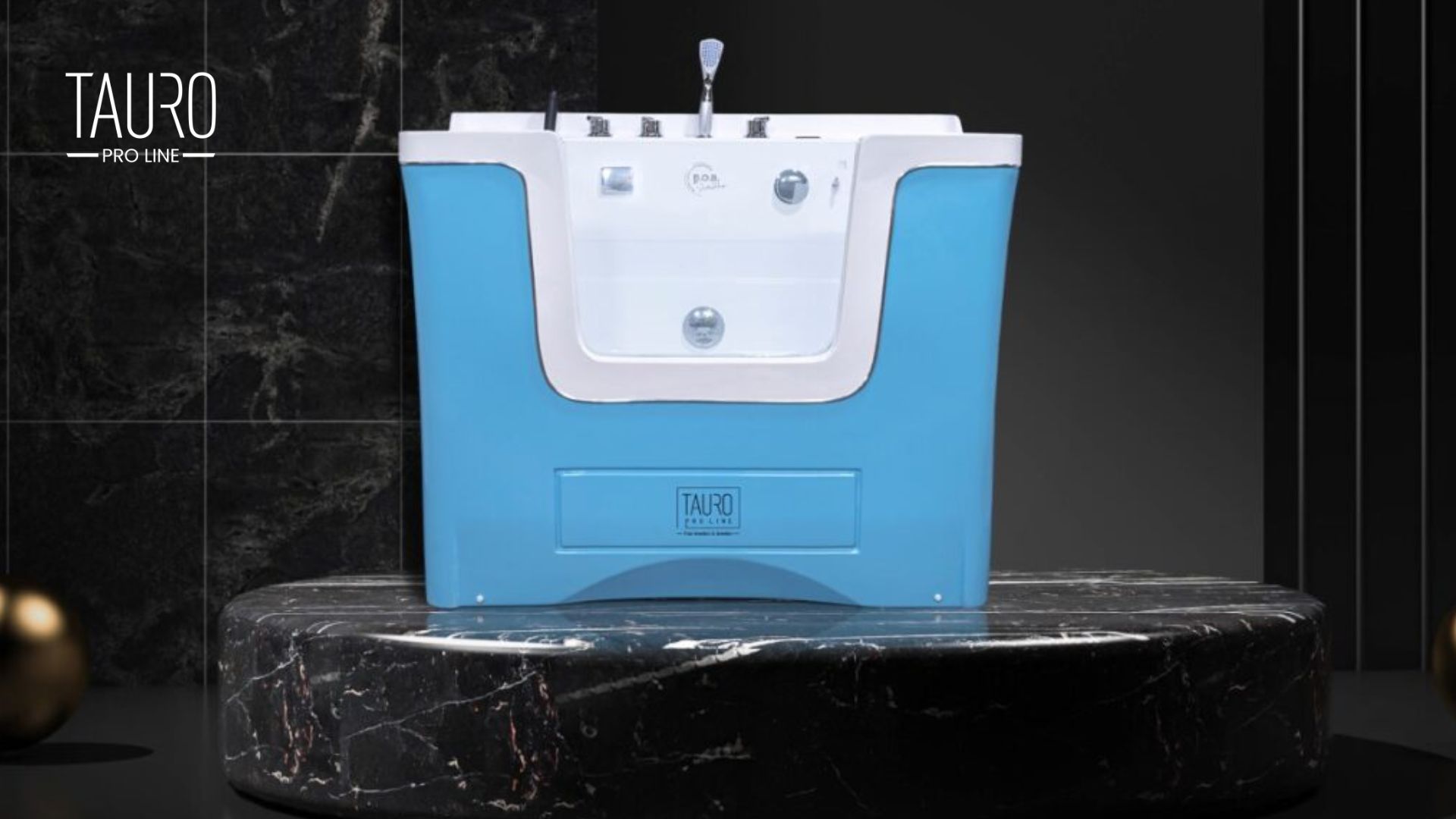 Dryers: Dryers are necessary to dry dogs after they have been washed. There are different kinds of dryers available, such as stand dryers, force dryers, and cage dryers. We suggest getting the Tauro Pro Line coat dryer with a stand because it serves two purposes - it can fluff dry and force dry. Additionally, to make the drying process more efficient, we always place the pet inside a drying box first.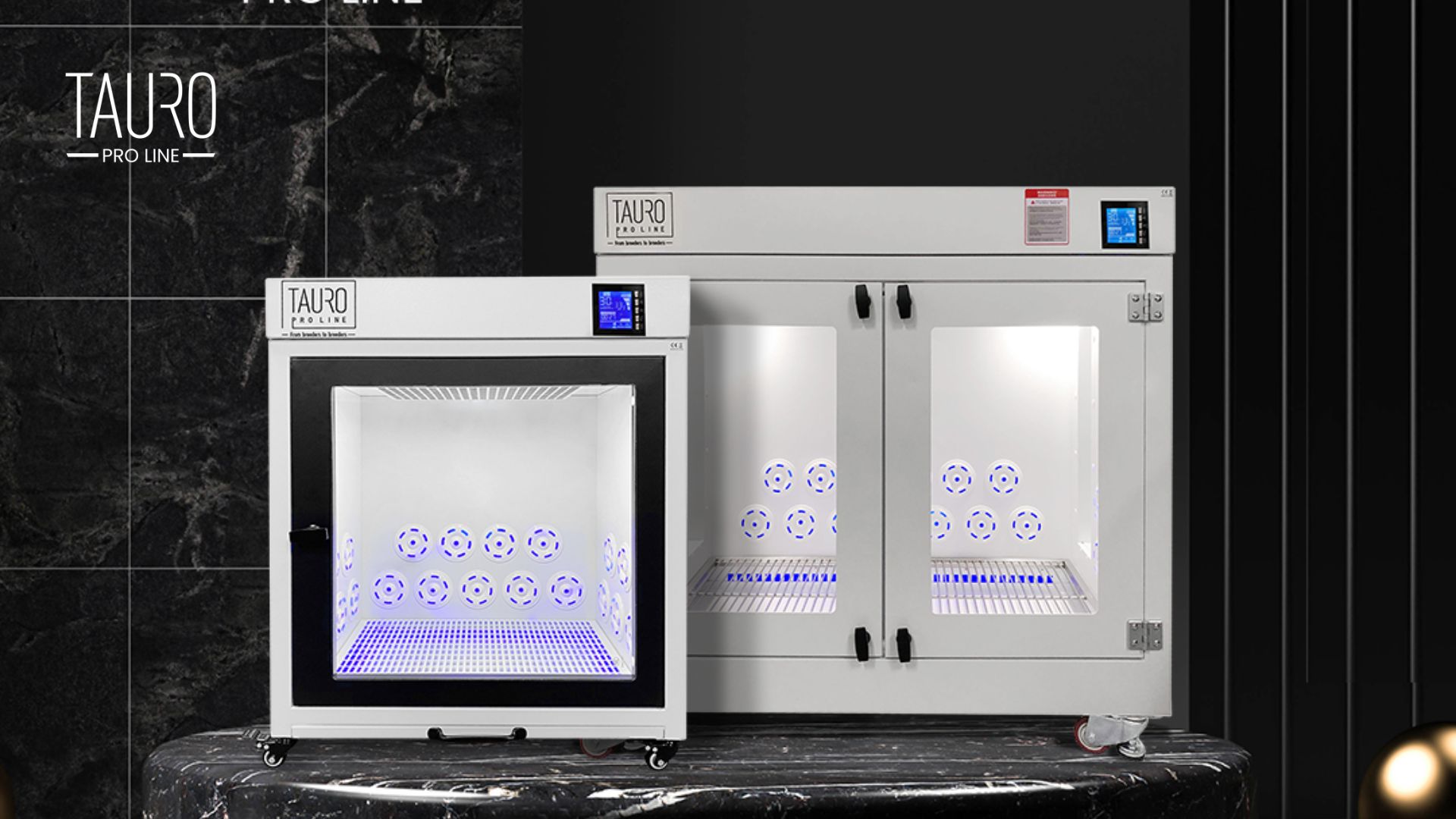 Brushes, combs, and other grooming tools: Various types of dogs need different brushes and combs. Certain breeds may require slicker brushes, while others may need pin brushes or combs. It's important to select tools that are ergonomic and made from good quality materials. Remember to include nail clippers or nail grinders for taking care of their paws.
Products for taking care of the skin and coat: Shampoos, conditioners, and other bathing products are important for keeping the dog's fur healthy and clean. When selecting skin and coat care products, opt for ones that are mild, made from natural ingredients, and safe for dogs.
By buying top-notch tools and supplies for grooming dogs, you can provide outstanding grooming services and satisfy your customers. It's also crucial to keep your tools clean and in good condition so that they last longer and work well. With the proper equipment and grooming products, you can establish a thriving and profitable dog grooming business.

Get certified and get trained
Being a dog groomer is a specialized job that needs proper training and certifications to give safe and high-quality services. Think about getting certifications from well-known organizations like the National Dog Groomers Association of America (NDGAA) or International Professional Groomers (IPG). It's also helpful to attend grooming workshops and seminars to improve your skills and keep up with the latest trends. Training is crucial to make sure you have the right skills to run a successful dog grooming business. Some of the important skills you'll learn during training include:
Different Haircuts for Specific Breeds
Dealing with Aggressive Dogs Safely
Trimming Nails Techniques
Cleaning Ears Properly
By acquiring these abilities, you can offer your customers the best service possible. Investing in training is crucial to gain knowledge and confidence in your skills as a dog groomer. This will enable you to establish a positive reputation and attract more clients to your business.

Determining prices
Decide on fair prices for your services by studying your competitors and understanding your costs. You can think about providing packages that combine services or loyalty rewards to draw in and keep customers. Furthermore, consider offering extra services like teeth cleaning, nail trimming, and flea treatments to generate additional income.

Advertise your dog grooming business
Spread the word about your business using different methods such as social media, online directories, and recommendations from satisfied customers. Create a website and social media accounts to display your services, prices, and positive feedback from clients. Provide special deals and promotions to entice new customers and encourage them to return for future visits.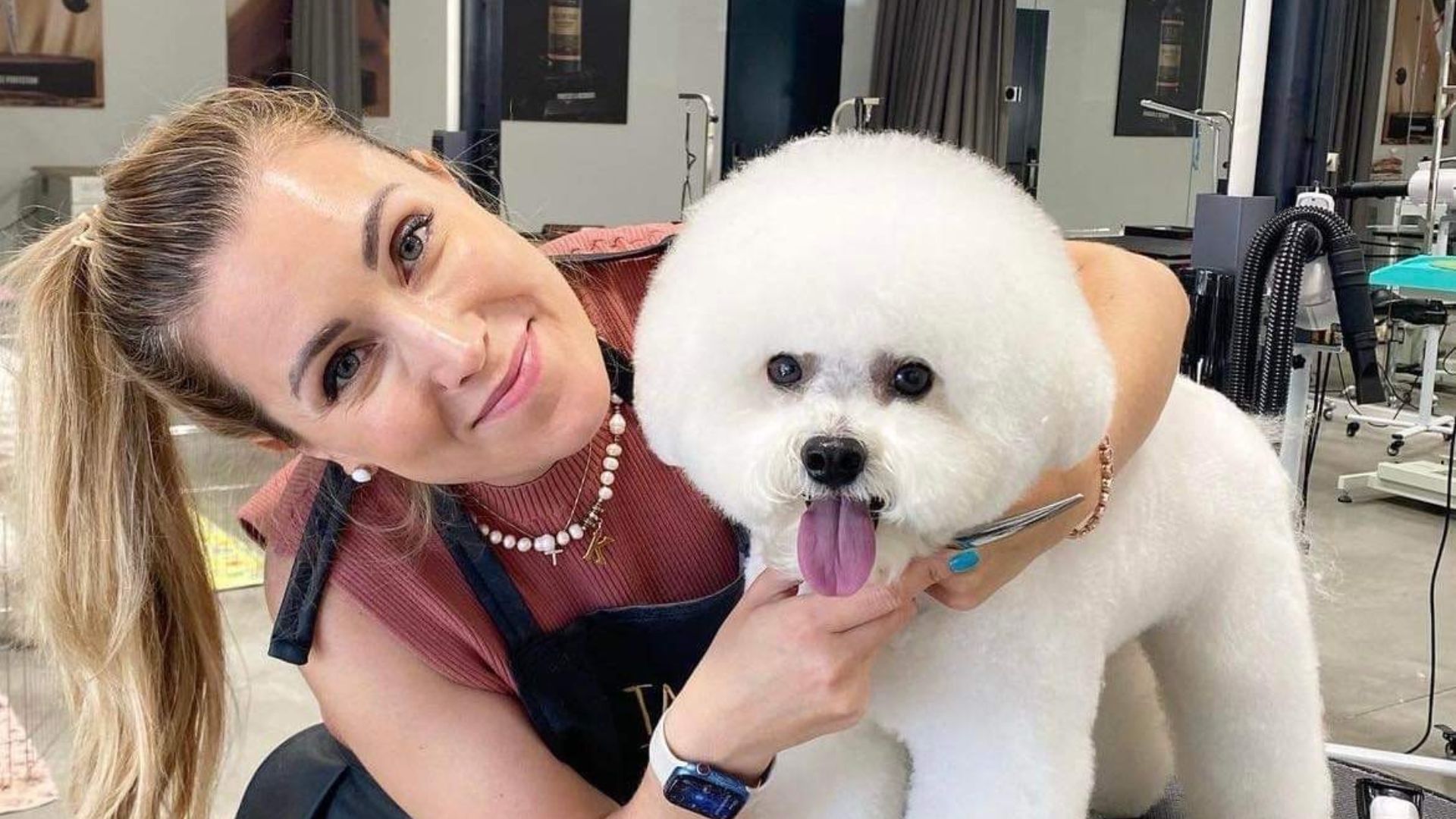 In summary, starting a dog grooming salon demands thorough planning, commitment, and effort. By developing a well-thought-out business plan, choosing an operating concept, establishing a business entity, obtaining insurance and licenses, investing in reliable tools and supplies, obtaining certifications and undergoing training, establishing fair pricing, and effectively promoting your business, you can establish a prosperous and rewarding venture within the pet industry.